Tip of the Month
TOMs for New Staff Orientation to EBP
(download Word document TOMS for New Staff Orientation to EBP)
| | | |
| --- | --- | --- |
| TOPIC | DATE ISSUED | CURRICULUM |
| Role Clarification | 09/2018 | MI |
| OARS  SKILLS | | |
| Double-Sided Reflections | 09/2017 | MI |
| Amplified Reflections | 02/2018 | MI |
| Complex and Simple Reflections | 06/2018 | MI |
| Disclosing Feelings | 08/2018 | MI |
| Change Talk | 03/2018 | MI |
| Importance/Confidence Ruler | 10/2018 | MI |
| LSI – SCORING | | |
| Social Network Map | 07/2018 | LSI |
| Feedback Wheel | 12/2019 | CCW |
| Prioritizing | 01/2019 | CCW |
| Scoring Mechanics: Time Frames | 02/2019 | LSI |
| Scoring Mechanics: Risk Score vs. Protective Rating | 03/2019 | LSI |
| Scoring Mechanics: IF/THEN Rules | 04/2019 | LSI |
| LSI/ASUS | | |
| Summary Score Sheet | 04/2018 | LSI/ASUS |
| ASUS, RATER & Evaluator Use Only | 11/2017 | ASUS |
---
August 2019 "Tip of the Month"
People at this stage have changed their behavior within the last 6 months and need to work hard to keep moving ahead. These participants need to learn how to strengthen their commitments to change and to fight urges to slip back. Read more about … The Stages of Change Action
The Changes of Change Action Scenario
---
July 2019 "Tip of the Month"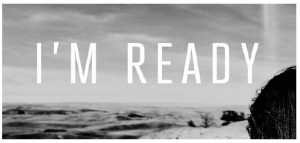 The Stages of Change … Determination (a.k.a. Preparation)
People at this stage are ready to start taking action within the next 30 days. They take small steps that they believe can help them make the healthy behavior a part of their lives. For example, they tell their friends and family that they want to change their behavior.  Read more about … The Stages of Change Determination
The Stages of Change Determination Scenario
---
June 2019 "Tip of the Month"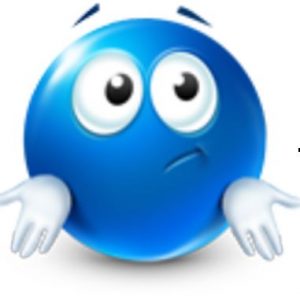 The Stages of Change … Contemplation
At this stage, participants are intending to start the healthy behavior within the next 6 months. While they are usually now more aware of the pros of changing, their cons are about equal to their pros. This ambivalence about changing can cause them to keep putting off taking action.  Read more about … The Stages of Change Contemplation
The Stages of Change Contemplation Scenario
---
May 2019 "Tip of the Month"
The Stages of Change … Precontemplation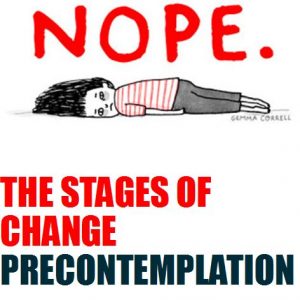 Not Ready ….  People at this stage do not intend to start the healthy behavior in the near future (within 6 months), and may be unaware of the need to change. People here learn more about healthy behavior: they are encouraged to think about the pros of changing their behavior and to feel emotions about the effects of their negative behavior on others.  Read more about … The Stages of Change Precontemplation
The Stages of Change Precontemplation Email
---
April 2019 "Tip of the Month"
LSI Scoring Mechanics:  If/Then Rules

IF Then Rules Scoring Scenario
IF_Then Rules Scoring Scenario Answers REV
---
March 2019 "Tip of the Month"
LSI Scoring Mechanics:  Risk Scoring vs Protective Rating

REVISED LSI Risk and Protective Scenario_Practice
LSI Risk and Protective Scenario_Answer
LSI Risk and Protective (video)
---
February 2019 "Tip of the Month"
LSI-R Time Frames
LSI Scoring Mechanics:
There are three scoring mechanics:
LSI Time Frame,
Risk Score and Protective Rating
If/Then Rules
LSI Time Frame: Restricts answers/information to a period of time. Answers are valid only if they address the situation in that time frame.  Answers that do not follow the time frame are deemed an "Insufficient Probe."
LSI Time Frame Scenario Practice Document
REV LSI Time Frame Scenario Answers
---
Jan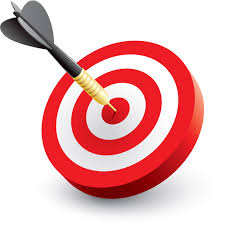 uary 2019 "Tip of the Month"
Prioritization
Prioritizing is a technique designed to involve the client in the decision-making process. Essentially the client is asked to consider the LSI-R Feedback provided to him or her and to choose the starting point for change. This is perhaps the most simple of all motivational strategies and yet it is one that many professionals fail to use.
After discussing with the client where they would like to start first, you will target the behavior that needs to change and begin to build your case plan.
Prioritization Practice Instructions
---
Click here for the January to December 2018 "Tip of the Month"
Click here for the September to December 2017 "Tip of the Month"